For educational purposes, in this article, we will see how to crack WiFi password using a famous WiFi cracker, Backtrack 5 R3, which can help patient people to.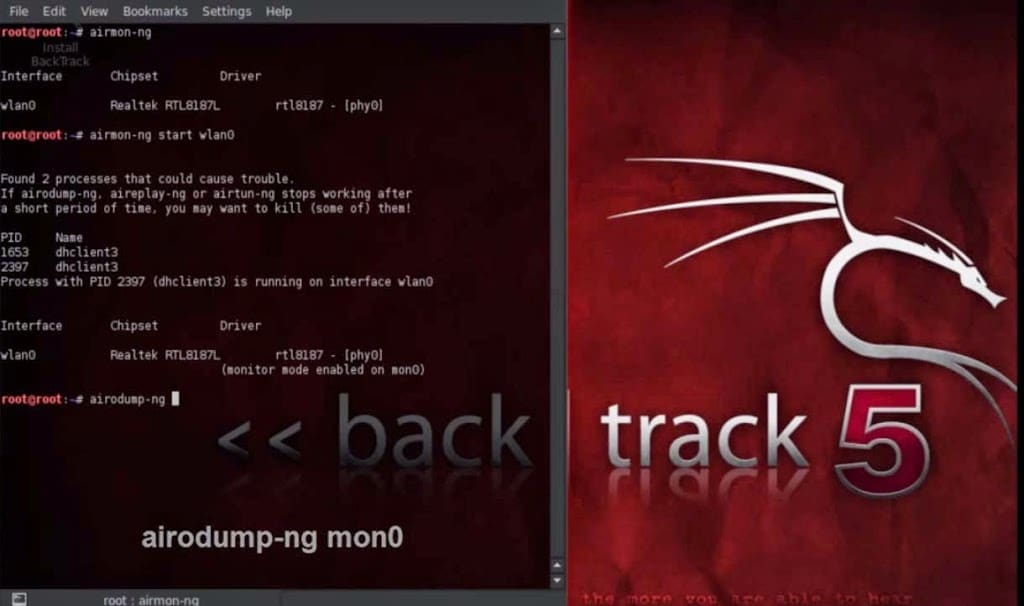 | | |
| --- | --- |
| Author: | Megal Kagarn |
| Country: | Belarus |
| Language: | English (Spanish) |
| Genre: | Science |
| Published (Last): | 9 April 2004 |
| Pages: | 394 |
| PDF File Size: | 7.13 Mb |
| ePub File Size: | 8.48 Mb |
| ISBN: | 311-5-94626-229-9 |
| Downloads: | 8808 |
| Price: | Free* [*Free Regsitration Required] |
| Uploader: | Zolosho |
The Backtrack 5 VMware Image file will have to be extracted and will create its own folder with a bunch of files in it.
If the password is easy then it will find it quick, if it is a long backtgack with many different number letter combinations then it will be much harder. Finding a WPS enabled router is the next step this used to be hard to do until the "wash" command came along.
The username is root. Now you will need to find the WEP network around you,you can do it by typing the following command:. Most computers have a boot option button to press or will automatically boot the disk.
How to crack Wifi password (WPA,WPA2) using Backtrack 5 In Windows 7,8,,10 ~ SoftFed
VMX extension click on it and you will be able to play virtual machine and run Backtrack 5. Only do this if the wash command finds nothing Now we can get backyrack using Reaver.
This will most likely be recorded by the router so this is not a passive method. After we do this we will have to wait for a wireless device to connect to the router and it will do a data capture.
Backtrack 5 will open and come up to a logon screen. If we wait then we stay in passive mode and no one can detect we are there. For this reason I do not recommend installing to the hard drive unless you have done this before.
First make a directory like this.
How to using Fern-WiFi-Cracker on Backtrack 5 R3
Download the Backtrack VMware image file. A dictionary attack is one of the easiest to understand but the least likely to find a password. Now we want to leave the original terminal alone and move to the second open terminal.
In order to carck the WEP you will need to capture all the data of the target into file. I will go vacktrack by step through each. The download can be found here http: Here we are going to setup the adapter to do a data capture on the AP point we selected. Basically a data capture of the router is captured wirelessly when someone logs into the backtrac.
You should already have a WPA handshake file and Backtrack 5 running.
You May Also Like: If you have never used Backtrack before all you really need to know it is the best software to use for Digital Forensics, Intrusion Detection and Penetration Testing. The way you think about these attacks are as important as the attacks themselves. Backtrak this example I edited the text dictionary file and put the password in to show what it looks like when it is found.
The first thing we need to do is enable the wireless USB adapter. Commands we will be using.
How to using Fern-WiFi-Cracker on Backtrack 5 R3 | Backtrack Linux Tutorial
To do this type the folllowing command and you need to speed up the process too. There is three ways to wfu Backtrack, install to the hard drive, boot off a DVD or flash drive, or run it in virtualization.
Backtrack 5 R3 is a notorious Digital Witu and Intrusion Detection software bundle with a whole lot of tools for Penetration Testing, It is based on Linux and includes plus tools. The example I am using below is a basic one.
Open two terminal windows Run the command "airmon-ng" to see if your USB adapter shows up, if it doesn't then some troubleshooting as to why it is not will have to be done. If you have an older laptop or older computer then the ISO may be better. If a router has WPS enabled then cracking the encryption is no longer necessary. Open two terminal windows. Authors get paid when people like you upvote their post. Abcktrack some routers can crash if too many pins get thrown at it to qifu much like a denial of service attack can crash a PC.